Support for Web Accessibility
Feature Description
Destiny Discover improvements support web accessibility guidelines for the Americans with Disabilities Act (ADA) and the Accessibility for Ontarians with Disabilities Act (AODA). The Voluntary Product Accessibility Template (VPAT) documentation will be available in Fall 2018. As a result of these improvements, you may notice minor changes to the user interface.

The Destiny Discover Help system has been revamped for ease of use. You can search for a topic via the Search bar, or click a category button to access commonly-used information.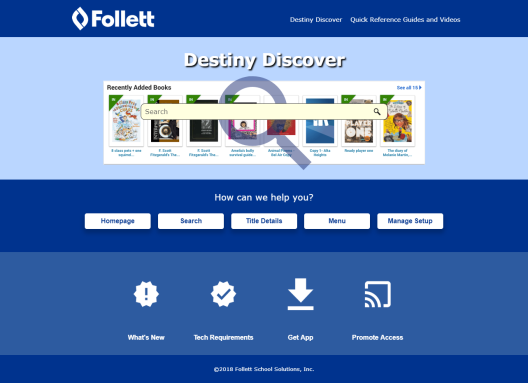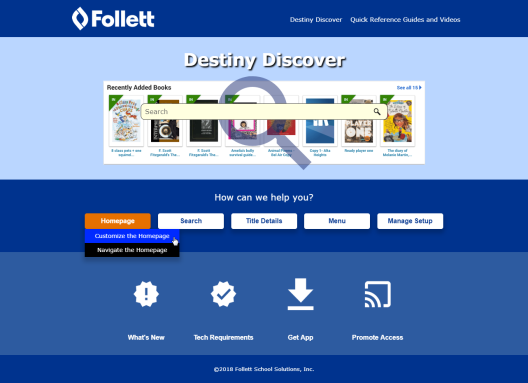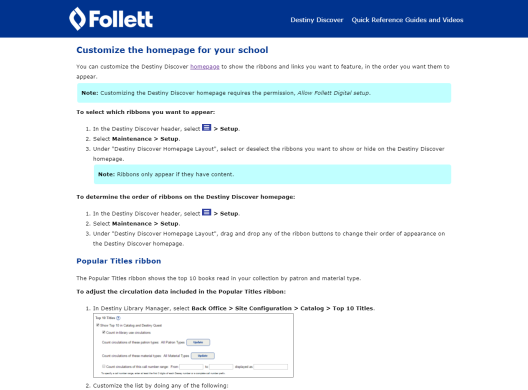 To access the new Destiny Discover Help system, in the Destiny Discover header, click

, and select Help in the slide-out menu.