View Your Checkouts
When you select

and then Checkouts or My Stuff > Checkouts (depending on the version of the user interface you use), all your checked-out resources appear.
Note: Checked-out resources include those checked out with Destiny Library Manager and Destiny Resource Manager.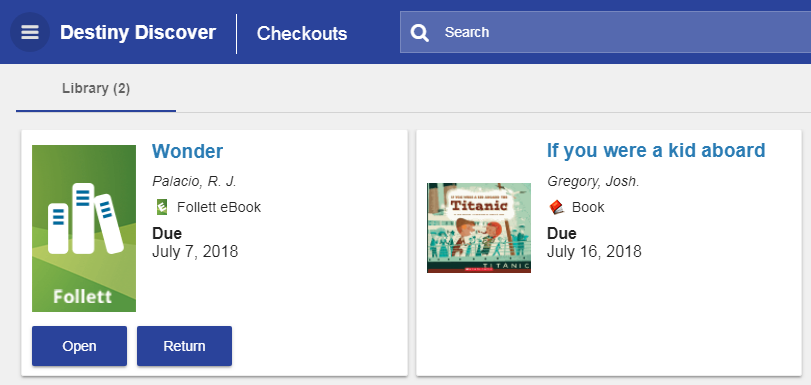 Open and return Follett eBooks.
Open title details.
Renew resources, if you have permission to do so.