View Your Holds
From the Destiny Discover header, select

and then Holds or My Stuff > Holds (depending on the version of the user interface you use) to see all of your resources on hold.
Note: Your school determines whether you are able to place or remove holds.
From this page, you can also: 
Open and/or check out a Follett eBook that is ready.
Remove a hold that is not ready.
Open the Title Details by selecting a title or cover image.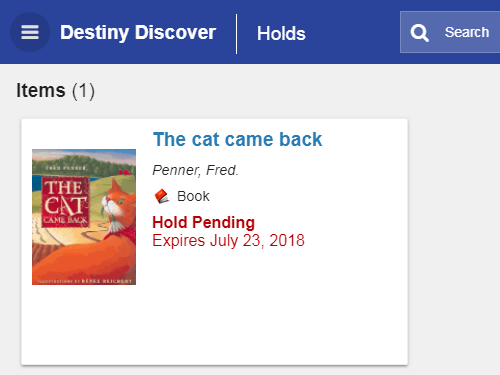 Note: Place a hold from search results or a title's details page.